T.H. Seeds - Shiloh Z (fem.)
07539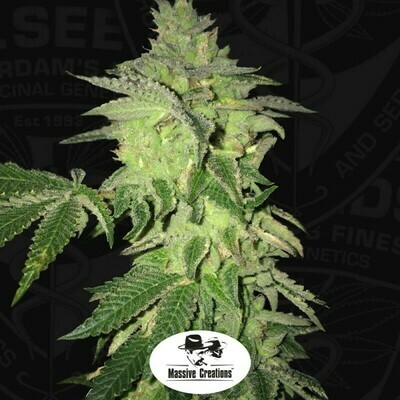 T.H. Seeds
Shiloh Z
Just like the French Cookies (Platinum Girl Scout Cookies) and the French Macaron (Gelato 33 X French Cookies) T.H.Seeds™ has feminized one of the most popular strains, the Shiloh Z (Skittlez S1 X Pure Afghani), resulting in a more stable plant with a bigger production. The Shiloh Z is a medium plant, can be topped or cropped and grown in all mediums: soil, coco and hydro. Three weeks of vegetative stage is recommended and she stretches by a factor 2. The Shiloh Z is easy to grow and accepts organic, mineral feeding. Better structure than the original Z, strong and resistant to all climates and conditions. Flavorful plant, she smells spicy even in the vegetative stage, to explode in a rainbow of fruits during the flowering period. Finish with the light green from the flower and the dark green from the leaf. Compact and dense, the flowers finish covered with a powder of resin that makes a dream come true for the hash makers.
Феминизированные:fem.
Период цветения:56-63 дней
Соотношение Indica / Sativa:70% Indica / 30% Sativa
Урожайность:450-550 гр/м2
Генетика:Skittlez S1 X Pure Afghani
Высота:100-130 см.
Эффект:Креативный, счастливый, открытое сознание, расслабление.
5 fem. (0)