Seedsman - Gelat.OG Auto (auto/fem.)
08390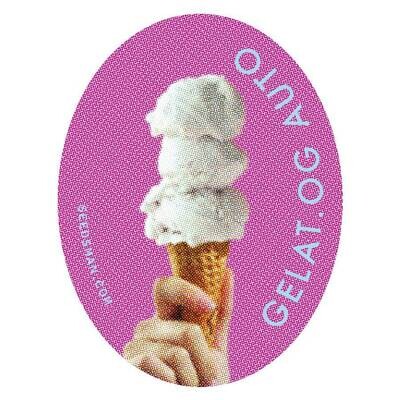 Seedsman
Price :
53.95
EUR
In stock
Gelat.OG Auto
Gelat.OG Auto was bred by crossing Gelato, a cross of the Platinum pheno of Girl Scout Cookies and Sunset Sherbet, with an OG Kush Auto male plant. The Gelato brings plenty of THC and a rich, dessert-like scent, while the Auto OG contributes auto-flowering genetics and a size reduction.
How Gelat.OG Auto Grows:
Gelat.OG Auto grows very well with 18 hours of light per day indoors. It will reach maturity in approximately 80 days from seed and will do so even when grown outdoors or in a greenhouse environment in the height of summer. Buds will start to form towards the end of the third week. This plant has a compact structure, remaining relatively squat, and tends to create a large central cola with little lateral branching. Its buds are very dense and complex, quite dark with orange pistils and dripping with resin. Some plants may develop purple shades.
Gelat.OG Auto Tastes, Smell, and Effect:
Its scent is reminiscent of mint, cookies, and wood, while a sweet citrus taste is noticeable with some earthy notes on the palate. THC production is very high, and its effect offers a powerful sense of euphoria, which evolves into extremely physically relaxing sensations.
Автоцветущие феминизированные:auto/fem.
Период цветения:80 дней от семени
Соотношение Indica / Sativa:Преобладает Indica
THC:25%
CBD:0-1%
Генетика:Gelato (Sunset Sherbet x Platinum GSC) x OG Kush Auto
Высота:60-120 см.
Эффект:Креатив, эйфория, счастье, мощный, расслабляющий, воодушевляющий
Урожайность Indoor:400-500 грамм/м2
Урожайность Outdoor:800 грамм
Выращивание:Indoor, Outdoor, Greenhouse
Букет ароматов:Цитрусовый, землистый, сладкий
Сорт подходит для использования в медицине:Головные боли, бессонница, боль, стресс
1 fem. (0)
3 fem. (0)
5 fem. (0)
10 fem. (0)