Seedsman - CBG Relief Auto (auto/fem.)
08384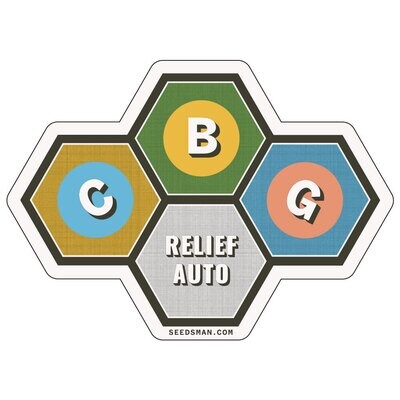 Seedsman
Price :
77.95
EUR
In stock
CBG Relief Auto
Seedsman CBG Relief Auto Feminised is a new auto-flowering strain that is rich in CBG (cannabigerol) while producing virtually zero THC. Production of CBD is similarly extremely low at less than 0.09%.
Cannabigerol (CBG) has been generating a lot of interest of late regarding its medicinal potential although research into this particular cannabinoid is ongoing so no specific claims can be made as yet.
Seedsman CBG Relief Auto is 60% sativa and grows into medium size plants with commensurate yields. It is a fast-maturing strain that is ready to be harvested in 8 - 9 weeks from seed. Compact flower formations are adorned by a profusion of bright, sparkling trichomes and have a light floral scent and taste.
CBG levels are high at just over 7% which compares very favourably with the more usual 1% from other types of cannabis. Its effect is completely non-psychoactive but acts as a body relaxant. The quantity of resin produced makes it an attractive choice from which to make CBG-rich extracts.
Автоцветущие феминизированные:auto/fem.
Период цветения:56-63 дней от семени
Соотношение Indica / Sativa:Преобладает Sativa
THC:0%
CBD:<0,09%
CBG:7%
Генетика:Unknown
Эффект:Телесный, расслабляющий
Выращивание:Indoor, Outdoor, Greenhouse
Букет ароматов:Цветочный
1 fem. (0)
3 fem. (0)
5 fem. (0)
10 fem. (0)