Original Sensible Seeds - Auto CBG Nectar (auto/fem.)
07070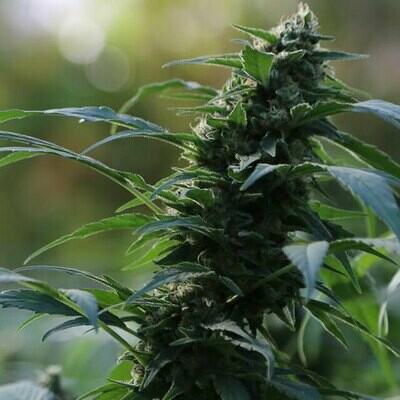 Original Sensible Seeds
Auto CBG Nectar
Although CBG (cannabigerol) can be found in cannabis strains it's usually in very small quantities compared to CBD and THC which a plant can produce in abundance. In recent studies CBG has shown huge potential and could be the most therapeutic of all cannabinoids. As with CBD (cannabidiol), CBG has an array of therapeutic value without intoxicating effects but is generally expensive due to the difficulty of producing it. Original Sensible Seeds recognised that the gap in this market needed to be filled and bring to you our high CBG seed; Auto CBG Nectar. These cannabis seeds are pure nectar from the gods with a CBG content of 11% and strong citric terpenes inherited from Juanita, we believe this is probably the best medicinal strain available and with almost 1:1 CBG:CBD currently no other strain is comparable. In addition to it's therapeutic traits, Auto CBG Nectar seeds are so easy to grow and are suited to be grown both indoors and outdoors. Automatic flowering and harvesting from seed in 75 days with yields expected around 150 gr per plant, this plant is safe in the hands of a novice grower furthermore, due to it's low almost zero THC content, in some countries where permitted to do so, Auto CBG Nectar seeds can be grown legally.
Бренд:
Original Sensible Seeds
Автоцветущие:auto
Феминизированные:fem.
Период цветения:75 дней
Урожайность:150 грамм с растения
THC:0.2%
CBD:10%
CBG:11%
Генетика:Secret CBG Auto x Juanita la lagrimosa CBD
5+2 fem. (0)
50+20 fem. (0)