Humboldt Seed Organization - Lemon Citron (fem.)
06931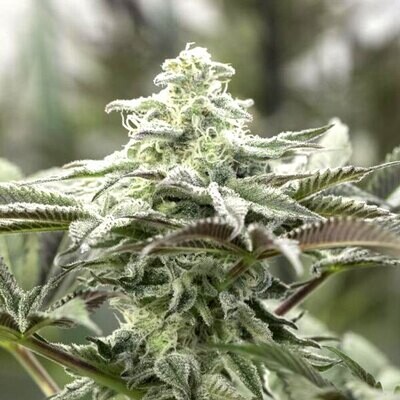 Humboldt Seed Organization
Lemon Citron
Genotype: 70% Indica / 30% Sativa
Lineage: Lemon Tree x Geist OG (4 way)
Lemon Citron is a strain composed through the fusion of two highly demanded varieties known for their sharp gassy and citrus terpene profiles. The infamous Lemon Tree was pollinated with our elite selected four-way OG. The combination resulted in the large elongated castle like buds, glossy with resin with an incredibly pungent finish. With eye popping bag appeal and unforgettable flavor this strain is a sure winner and should be included in all connoisseur lineups.
Бренд:
Humboldt Seed Organization
Феминизированные:fem.
3 fem. (0)
5 fem. (0)
10 fem. (0)