House of the Great Gardener - Sunshine (fem.)
07889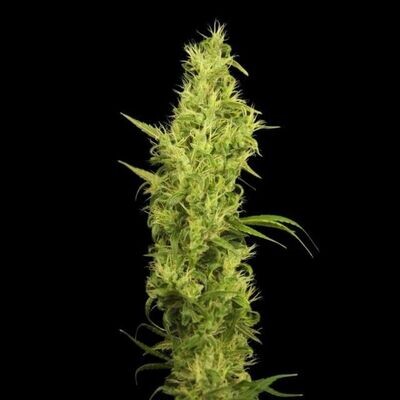 House of the Great Gardener
Sunshine
BC Sweet Skunk. Big lemon-scented goodness.
The Sunshine is the original BC Sweet Skunk, a Sweet Pink Grapefruit (mother to the Sweet Tooth line) clone pollinated with a Northern Lights x Haze plant.
She has a conical shape and grows vigorously through the vegetative state and flowering period. Her flowers are typical of a sativa with long foxtails of stacked calyxes. Yield on the sunshine is average.
Sunshine has a sweet lemony citrus tastes and smell.
Sunshine could be considered a motivator if you're an experienced smoker; or, this resinous beauty might just knock you on your ass.
Бренд:
House of the Great Gardener
Феминизированные:fem.
Период цветения:10-11 недель
Соотношение Indica / Sativa:30% Indica / 70% Sativa
Урожайность:Высокая
Высота:Высокие растения
Эффект:Подумать и расслабиться
Сложность выращивания:Для опытных пользователей
Вкус:Цитрусовые
6 fem. (0)