House of the Great Gardener - Jean Guy CBD (fem.)
07884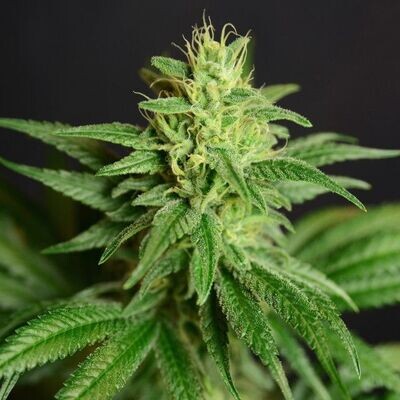 House of the Great Gardener
Jean Guy CBD
1:1 ratio of our high THC strain
CBD Jean Guy delivers the same powerful medicine Jean Guy is known for while maintaining its invigorating citrus skunky smell at a 1:1 ratio, THC:CBD. It grows quickly with thick side branches like the Jean Guy, has conical buds and plenty of trichomes.
TERPENES: Limonene, Linalool, Myrcene, Caryophyllene, Humulene.
Бренд:
House of the Great Gardener
Феминизированные:fem.
Период цветения:9 недель
Урожайность:Средняя
THC:9.51%
CBD:11.08%
CBN:0.03%
CBG:0.75%
Генетика:Cannatonic (s) X Jean Guy (f)
Высота:Средняя
Эффект:Подумать и расслабиться
Сложность выращивания:Средняя
Вкус:Пряный
Главный терпен:Лимонен
6 fem. (0)