House of the Great Gardener - Here Comes The Barb (fem.)
07795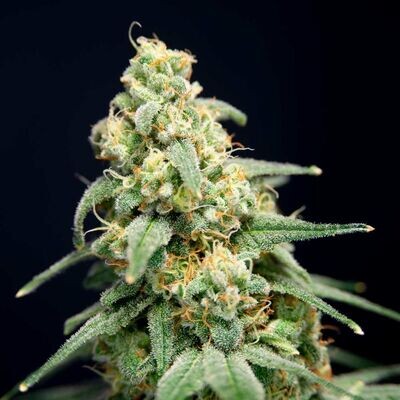 House of the Great Gardener
Here Comes The Barb
You will definitely want to catch this bouquet of flowers! The growth structure and frostiness of the Barb married to the dank chunky nugs of the Wedding Cake is a match made in the garden. With floral notes on the inhale and kush on the exhale, this is a very potent heavy hitter. A strong heady buzz will have you ready to celebrate all night with the happy couple!
TERPENES: Limonene, Beta Caryophyllene, Linalool, Alpha Bisabolol, Beta Myrcene, Cedrol, Alpha Humulene, Guaiol
Бренд:
House of the Great Gardener
Феминизированные:fem.
Период цветения:7-8 недель
Урожайность:Средняя
THC:27.11%
CBD:0.11%
CBG:1.47%
Генетика:Barbara Bud (s) x Wedding Cake (f)
Высота:Средняя
Эффект:Воодушевляющий и социальный
Сложность выращивания:Средняя
Вкус:Мускусный, цветочный
6 fem. (0)