House of the Great Gardener - Haoma (reg.)
07879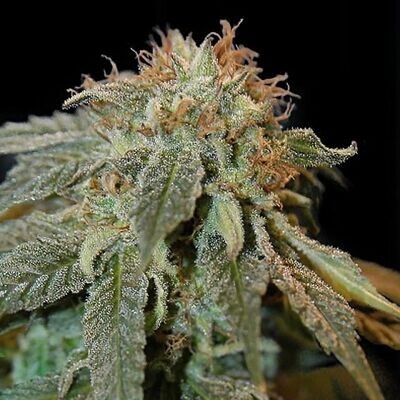 House of the Great Gardener
Haoma
High Times Cannabis Cup winner. Rare terpene profile.
Haoma was the first strain to be created by House of the Great Gardener with input from medical patients at the Vancouver Island Compassion Society. It was also the first strain to win an award for House of the Great Gardener, and not just any award, she took home 3rd place at the 2011 High Times Cannabis Cup.
The Purps has always been a favourite strain due to its colourful buds and berry smell, but it seemed to lack a proper structure. We crossed a Purps female with the Ghani AF, our amazing parent plant with super strong, ideal vegetative structure, and then released the phenos to the members of the VICS to choose.
Green flowers change to shades of violet and lavender while ripening. The Haoma is hardy and pest resistant, but still best for someone with some grow experience under their belt. The yield is above average.
This gorgeous plant smells sweet and earthy, with a hint of berry.
The effect is initially energetic, bringing about an uplifting mood and cerebral high, followed by a relaxing body buzz and increased appetite. It is an indica dominant hybrid, good for stress, pain, inflammation, and depression.
TERPENES: Ocimene, B-Pinene, D-Limonene, Myrcene
Бренд:
House of the Great Gardener
Регулярные:reg.
Сорт-чемпион:+
Период цветения:7-8 недель
Соотношение Indica / Sativa:70% Indica / 30% Sativa
Урожайность:Средняя
THC:14.00%
CBD:0.20%
CBN:0.40%
Генетика:Ghani AF (m) X Purps (f)
Высота:Компактное растение
Эффект:Телесное окаменение
Сложность выращивания:Средняя
Вкус:Землистый
Главный терпен:Оцимен
11 reg. (0)