House of the Great Gardener - Ghani AF aka GG1 (reg.)
07876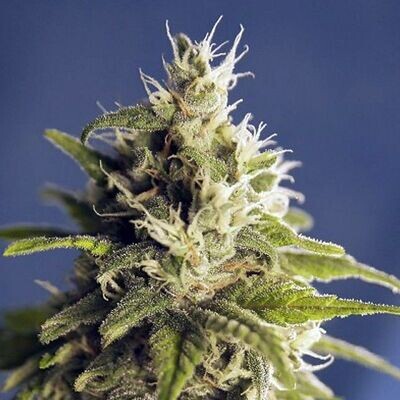 House of the Great Gardener
Ghani AF aka GG1
Great Gardener's pure Afghani. #1 pain killer.
Ghani AF is our number one pain killer. Mat came across some Afghani #1 seed in the late 1990s and worked with it over many years to suit the patients of medical dispensaries in Canada.
Ghani AF is the parent to many of our creations. It is a classic Indica, a textbook Afghanica genotype. With the Ghani AF, Mat was able to take the potential of the classic Afghani #1 and stretch it to the limits. The plant is short, sturdy and compact with thick lateral branches and a perfect Christmas tree structure. The buds are dense and have a lovely deep hash fragrance and a smooth, smoky flavor. It is fast flowering and has a natural resistance which makes it quite easy to grow.
Ghani AF is a resinous, fragrant beauty. The aroma is earthy, spicy and sweet, characteristic of the Afghan indicas.
Yield is above average.
Effect is a long lasting relaxing high, but with a clear head. One has a sense of wellbeing.
TERPENES: Caryophyllene, Terpinolene, Humulene, a-Bisabolol, Ocimene
FORMERLY KNOWN AS GG1.
Бренд:
House of the Great Gardener
Регулярные:reg.
Сорт-чемпион:+
Период цветения:8 недель
Соотношение Indica / Sativa:100% Indica
Урожайность:Средняя
THC:19.93%
CBD:0.03%
CBG:0.92%
CBC:0.22%
Генетика:Afghani #1
Высота:Компактное растение
Эффект:Болеутоляющее
Сложность выращивания:Для новичков
Вкус:Сосна
Главный терпен:Кариофиллен
11 reg. (0)