Barney's Farm - Critical Rapido (auto/fem.)
04104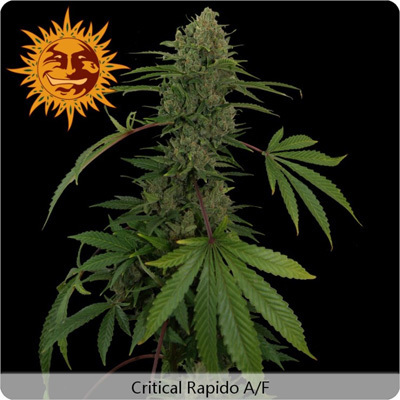 Товары снятые с производства
Critical Rapido
The availability of an auto-flowering version of the Critical Mass cannabis species is the result of an intense and diligent breeding programme. By crossing the auto-flowering properties of ruderalis with the massive yielding, and high quality Critical Mass, Barney's Farm breeders have developed a most potent strain that will commence flowering within 20 days of planting and finishes in as little as 8-9 weeks. Typically the plant will grow 0.5 meter, with a main stem and 7 side branches, all full and dense with long fat colas of delicious indica marijuana.
Автоцветущие:+
Феминизированные:+
Период цветения:70-80 дней от семечки до сбора урожая
Соотношение Indica / Sativa:преобладает Indica
Урожайность:550 грамм с квадратного метра
THC:15%
CBD:0.8 - 1.0%
Генетика:Critical Kush x автоцветущий сорт
Высота:70-90 см.
3 fem. (0)
5 fem. (0)