Barney's Farm - CBD Critical Cure (fem.)
02000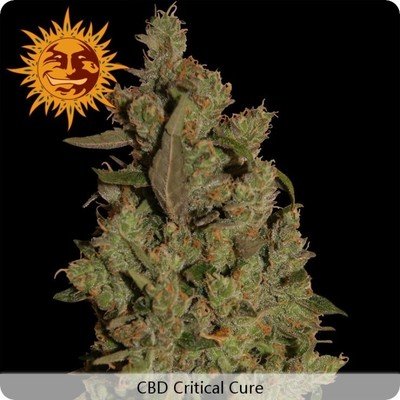 Barney'S Farm
CBD Critical Cure
The fast flowering Critical Cure plant produces huge, heavy buds, and the plant needs to be well supported in the final weeks of flowering.
Flowers are full of resin and have exceptionally high CBD levels. CBD and THC share a special interdependent relationship and work together to increase one another's therapeutic benefits.
Critical Cure - CBD-8%, THC-5.5%.
Flowers have an intense and earthy flavor with a hint of sweetness.
Феминизированные:+
Период цветения:60 дней
Соотношение Indica / Sativa:индика
Урожайность:примерно 500 грамм на квадратный метр
THC:5.50%
CBD:8.00%
Генетика:Critical Kush X CBD Enhanced
Высота:50 - 100 см.
Выращивание:Indoor и Greenhouse
3 fem. (0)
5 fem. (0)
10 fem. (0)