Barney'S Farm - Sin Tra Bajo Auto (auto/fem.)
04108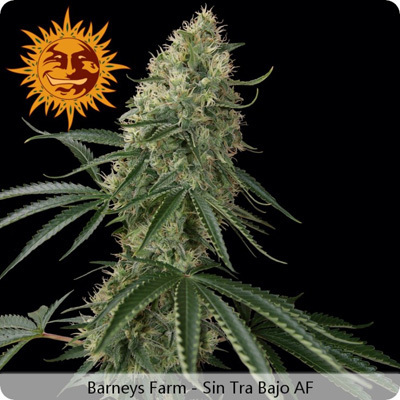 Товары снятые с производства
Sin Tra Bajo
Sin Tra Bajo as the name suggests,- is outstanding for its effortless cultivation. For rookies and experienced growers, Sin Tra Bajo is an ideal auto-flowering variety. Developed from our vigorous Mazari crossed with the very reliable Lowrider #1.
The whole project was mostly trouble free, with easy selection each step from two very stable lineages. The end result - Sin Tra Bajo, - an auto-flowering, short stocky indica dominant plant that flowers out in just 70 days after germination.
Sin Tra Bajo produces heavy buds that have a seductive earthy toffee aroma,and favorable THC and high CBD levels.
Video:
Автоцветущие:+
Феминизированные:+
Период цветения:70 дней с момента прорастания семечки до сбора урожая
Урожайность:35-60 грамм с куста или 550 грамм с квадратного метра
THC:12-14%
CBD:1.4-1.6%
Генетика:Mazari X Lowrider #1
Высота:55-65 см.
1 fem. (0)
3 fem. (0)
5 fem. (0)
10 fem. (0)